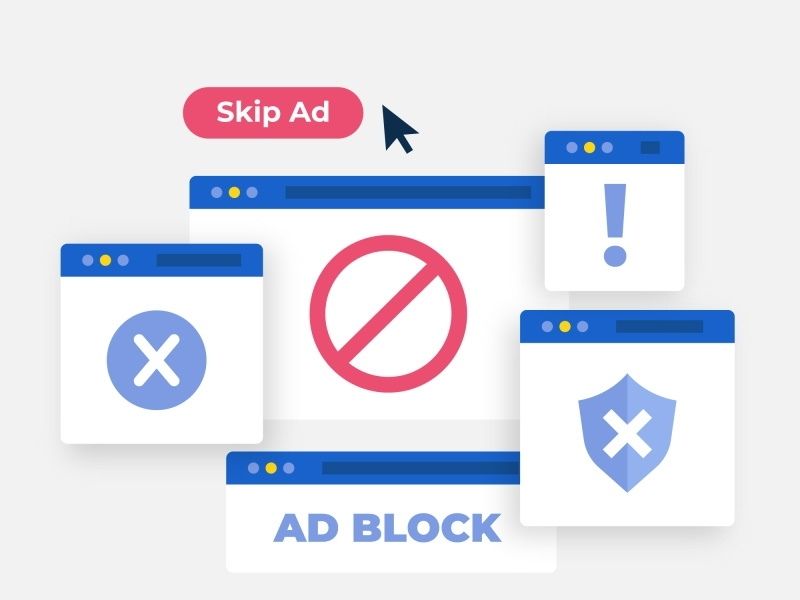 Rise of Ad Blockers and why people are using it?
Ad Blockers have been a big problem for Advertisers and Publishers for a long time and the users of Ad Blocking programs are increasing day-by-day.
According to [GlobalWebIndex] (https://www.globalwebindex.com/) data, over 600 million users are employing some sort of Ad Blocking program while browsing the internet.
Ad Blocking programs have been in the news for a while now and they have been around for such a long time. I, personally am using one for over a decade now and the one key reason for using any Ad Blocker is the amount of irrelevant ads being served by the advertisers and publishers.
No, I don't want to see an ad of how I can make $1,500 per month by just doing some random work, or I don't want to loose fat in 30 days. They are irrelevant to me and I still see them on some of the blogs or online publishing websites I regularly use.
There are a few top reasons why people are using Ad Blockers:
Too many ads. There are 78% more ads on the internet than it was 2 years ago.
Scammy ads.
Irrelevant ads
Ads occupying too much space on the screen
Slow speed of the web page
Ads containing viruses
Video ads while reading something
Too personalised ads
Ad Blocker have always been a problem for marketer because they can't reach their audiences. Ad Blockers alone are causing around $50 Billion in loss to Advertisers and Publishers.
Even tech giants like Apple and Android also announced that they will employ a default Ad Blocking program to block spammy and scammy advertisements on the user's devices as the online scam cases have been increasing